Processing of Thoriated Tungsten Electrodes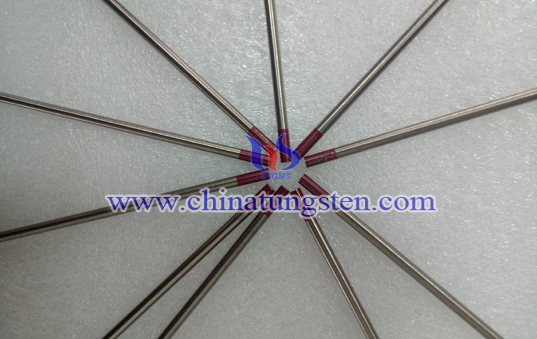 Production thoriated tungsten electrodes are similar to tungsten rods.Mixed with tungsten oxide and thorium oxide,thoriated tungsten electrodes vertical melting two times.
Once a vertical melting mainly exclude porous gas and water absorption of body weight,oxide reduction,Low temperature make the impurities and excess invalid dopant volatilization.
The two vertical melting,In addition to a small number of high-temperature impurities volatile outside,Is the densification process of thorium tungsten electrodeUniform distribution of doped holes and spheroidizing.The final stage of the vertical melting,due to the recrystallization and grain growth,Densification completed,Can be processing organization.Thoriated tungsten electrodes density and high temperature performance related to disperion of potassium bubble.Under certain amount of potassium,the greater the degree of pore dispersion,Thorium tungsten electrode density was higher,Good processing performance.
Then reduce it to thorium tungsten powder.
Finally,pressing and sintering powder electrode.