Thoriated Tungsten Electrodes MSDS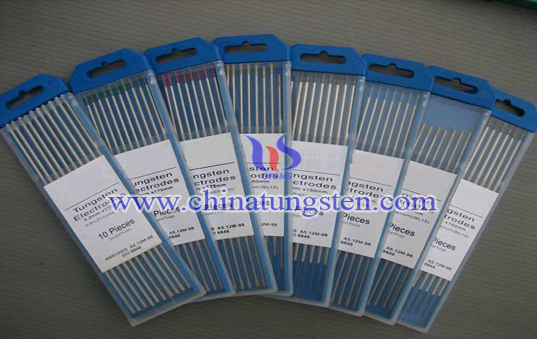 What is MSDS?
Material Safety Data Sheet (MSDS) is a table about data regarding the properties of a particular substance, which may concern instructions for the safe use and potential hazards associated with a particular material or product. Therefore, MSDS is important and necessary for chemicals users. The sheet aims to offer workers and emergency personnel with procedures for handling or working in a safe way, and includes information such as physical data (melting point, boiling point, flash point, hardness, ultimate tensile strength, density, etc.), toxicity, health effects, first aid, reactivity, storage, disposal, protective equipment, and spill handling procedures. The exact format for MSDS can vary from countries to countries by respective national requirement. For example, below is part of the MSDS of tungsten electrode:
MATERIAL SAFETY DATA SHEET
1. MATERIAL IDENTIFICATION
Product Name: Tungsten Electrode
Manufacturer: ChinaTungsten Online Manu. & Sales Corp.
2. HAZARDS DATA
Danger information: N/A
Particularly dangerous for people and the environment information: N/A
Classification: According to the latest version of the EU classification
3. FIRST AID MEASURES
Inhalation: Remove to fresh air. If breathing is difficult, administer oxygen. If not breathing, begin artificial respiration.
If no detectable pulse, begin Cardiopulmonary Resuscitation (CPR). Call for medical aid.
Skin: Wash affected area with soap and water. If rash develops, see a physician.
Eyes: Flush with a large amount of fresh water for at least 15 minutes. Get medical attention.
Ingestion: Seek medical attention.
You could get full information about MSDS of tungsten electrode here.